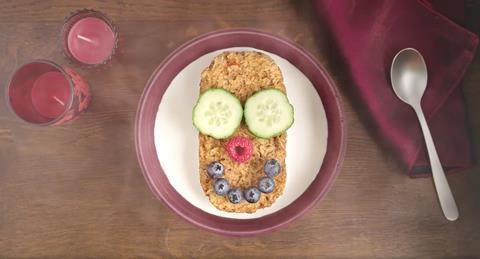 Weetabix has launched a £2m campaign to help encourage the nation to start the day right with inspirational recipe ideas
Featuring the brand's tagline, 'Have You Had Yours?', the campaign is expected to reach 70% of the UK's population five times each. It will run across TV, Video on Demand, online and social media platforms through January and February. There will also be retailer-specific activity includes online advertising via Criteo and 'Pay Per Click' investment.
To support the ATL campaign, in-store and online retail will feature a 'Superfood' message highlighting Weetabix Original and Oatibix' nutritional benefits, including 100% wholegrain, high in fibre and added vitamins and minerals, helping shoppers to make healthy choices this New Year.
Head of brand at Weetabix Food Company Gareth Turner said: "The new TV ad and in-store campaign kick starts another big year for Weetabix and builds on our ongoing commitment to driving category sales. In 2020 we made our biggest marketing investment for more than a decade and this campaign sets Weetabix up nicely for a host of exciting activity throughout 2021, including our exclusive partnership with The Football Association.
"Start the year with an Original Superfood' builds on the insight that 40% of the UK said that they ate more during lockdown, and a significant 80% want to make greater attempts to stay healthy - so we are looking to inspire Brits to start 2021 (and the day) in the best possible way."