Vape Dinner Lady is extending its autumn/winter e-liquids portfolio with the introduction of Blue Menthol to its Ice range and Pink Berry to its Fruits line-up.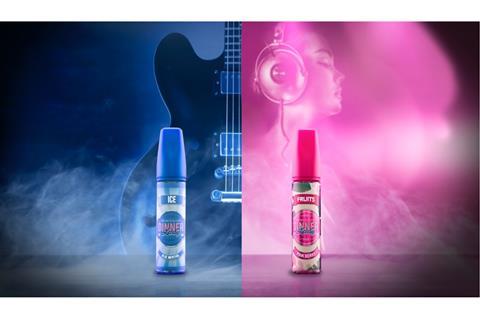 Both flavours can be used with a wide range of pod, pens and sub-ohm devices and will be made available to convenience retailers from December 16. The two variants come in 50:50 (rrp £4.49), nicotine salts (rrp £5.99) and short fills formats (rrp £14.99 / 50ml)
John Taylor, chief marketing officer for Vape Dinner Lady said: "We are very excited about the introduction of Blue Menthol and Pink Berry to our popular Ice and Fruits ranges.
"In particular, Blue Menthol has already proven to be a best-selling flavour with our new disposable e-cigarette which was launched in September. We expect Blue Menthol to be equally popular in the new Ice format, as consumers are looking for an alternative when menthol cigarettes are banned from sale in May 2020."
Taylor added: "Currently one in four smokers choose menthol and that means Vape Dinner Lady can now offer them a great new vape product to choose as a replacement."