Tilda is innovating with its rice pouch range with the introduction of a new Summery Rice Salad variant for the summer season.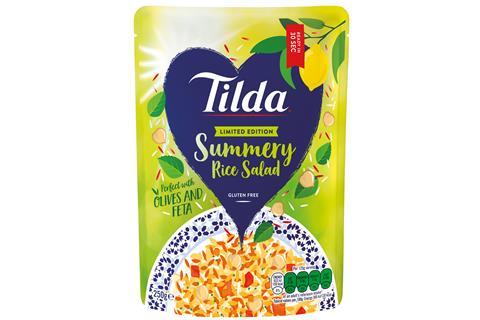 The brand's latest limited edition sku combines basmati grains, red rice, lemon and mint with chickpeas for added plant-based protein.
The ready-to-heat product can be cooked in the microwave in 30 seconds and claims to offer a Middle Eastern flavour profile.
Designed to target the BBQ season, the Summery Rice Salad mix is vegetarian, vegan, gluten-free and contains no artificial colours, preservatives or flavourings.
Available to convenience stores nationwide from now until September 2019, Tilda Summery Rice Salad is sold in packs of 250g (rrp £1.59 each).