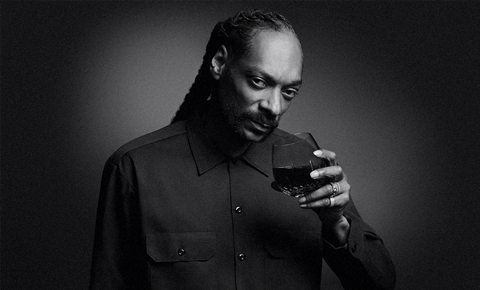 Treasury Wine Estates has partnered with US rapper Snoop Dogg to introduce new wine brand Cali by Snoop to the UK.

The brand's first wine, Cali Red, will be available this month (rrp: £9-£11) and will be supported by an integrated marketing campaign which will include disruptive in-store display and promotion, out of home, PR, digital, social & influencer engagement and an in-person event. The brand will also be utilising augmented reality technology, with consumers invited to 'Ask the Doggfather' by following a QR code on the back label where the D.O.G.G will respond to their questions.
Treasury Wine Estates has laid out long term plans for Cali by Snoop with a rose variant launching in February 2023 and further new product development in the pipeline.
"I didn't grow up a wine drinker", said Snoop Dogg. "Wine was foreign to me in my neighbourhood, but I love it now and the community, so I wanted to create a wine that cut away all the noise, and looked and tasted like something people who don't usually drink wine would want to try. I was involved in the tasting process and just knew from the first sip, everyone was gonna love it. I'm excited to be bringing Cali by Snoop to the UK and share this experience with my fans."
Ben Blake, Head of Marketing EMEA at Treasury Wine Estates, said: "It is such an honour to partner with music icon Snoop Dogg, and bring a wine of such quality to the UK. Cali by Snoop is a brand that honours Snoop's story, one which tells of overcoming adversity, beating the odds, and taking his place as a leader in contemporary pop culture. Snoop embodies the timeless values of perseverance and redemption. No doubt, Cali Red, the first wine to launch in the portfolio will be a hit with fans of Snoop Dogg and we're excited to see how this brand grows over the coming years."