Rxbar is entering the UK snacking market with its range of protein bars, made using 12g of natural protein and designed for healthy snackers.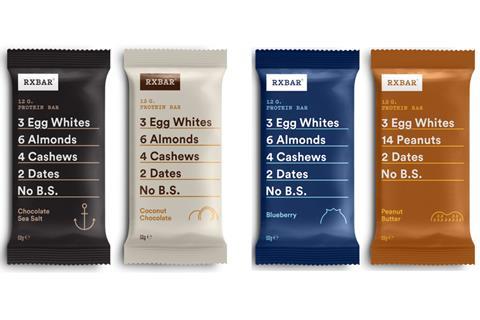 Available to independent retailers, each bar in the portfolio uses egg whites for protein, dates for binding and nuts for texture. They also contain no artificial flavours, added sugar, gluten or dairy.
The Rxbar range consists of four flavours: chocolate sea salt; blueberry; peanut butter; and coconut chocolate (rrp £2.50 per bar or rrp £12 for a box of 27).