Robinsons Brewery has created a series of collector bottlecaps for its Trooper beer, inspired by rock band Iron Maiden.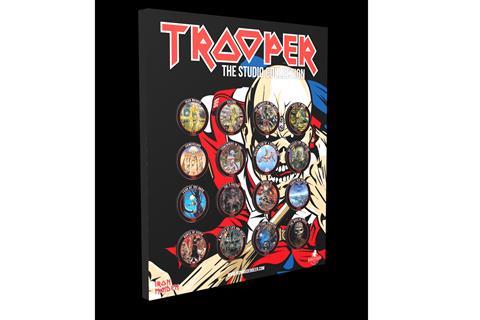 Rolling out across Trooper bottles from October, the two million bottlecaps are set to commemorate all 16 Iron Maiden records that have launched over the years.
The launch of the limited edition bottlecaps coincides with Iron Maiden's ongoing 'Legacy of The Beast' Tour and the band's recently released studio collection.
Sam Kennerley, Trooper brand manager, said: "Iron Maiden and Trooper fans are some of the most dedicated and passionate in the world, so we wanted to create something completely new and different for them. Iron Maiden is so iconic and distinctive, and creating the bottlecaps is just one of the ways we wanted to celebrate the band and its amazing artwork.
"Trooper caters to both fans of Iron Maiden as well as fans of good beer. To our knowledge no other beer brand has ever done this before, so we are eager to see the excitement that the bottlecaps bring."
A Halloween inspired Day of the Dead bottle of Trooper will also launch into stores from next month. Available until November, the limited edition product comes in 500ml bottles with an rrp of £1.99.