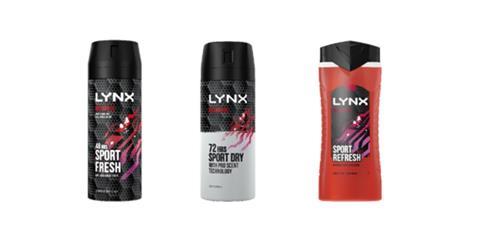 Lynx has undergone a complete brand repositioning in an effort to drive relevancy amongst the Gen-Z audience.
This includes a new look and feel as well as the introduction of new innovative technology.
To support the relaunch, Lynx is investing in a £12m ATL media campaign, across TV, video on demand, OOH and on social to help drive mass reach for the brand; encouraging shoppers to smell iconic, with the new Lynx effect. The campaign will see the return of former Lynx faces, including two-time heavyweight champion Anthony Joshua, musician Aitch, YouTube star Calfreezy, and rap battle star Chunkz.
Lynx is also launching a new trio of sports products. The Recharge range includes a deodorant body spray, antiperspirant and three-in-one body, face and hair wash – including moisturising technology and 100% plant-based prebiotics.
Lynx senior brand manager Josh Plimmer said: "Lynx continues to have a legendary status because we understand the importance of staying relevant to our audience whilst helping guys smell and feel their best. This ambitious brand refresh, led by our new TV ad, champions all the different ways guys navigate the evolving world of attraction - this 360-degree brand communication campaign does just that, with fresh content, packaging, graphics and reformulated versions of its products. We believe attraction is about connection, equality and empowerment and how Lynx can open you up to a world of possibilities when you're feeling most confident and the best possible version of yourself."