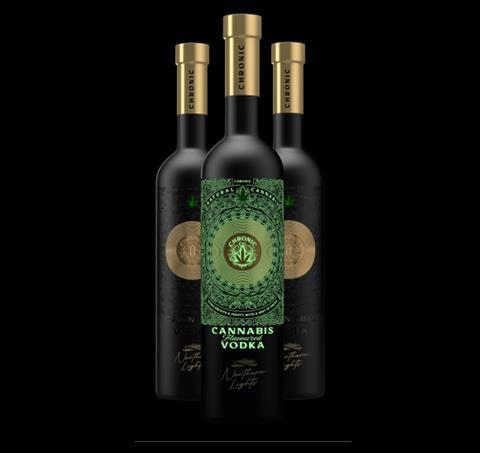 The Real English Drinks Distillery has launched a new cannabis-flavoured vodka.
Northern Lights is part of the new ultra-premium alcohol range, Chronic, launched by the brand. It has an abv of 37.5% and an rrp of £34.99. The distillery has a generous offer to introduce Northern Lights to independent retail with a buy 5 bottles and get 1 free case deal. Order via email kate@foster.london.
Master distiller Neil Patterson said "The UK is now the second-largest consumer of cannabinoids in the world and the vodka category is in growth, largely driven by flavour innovation. The timing is very deliberate.
"There will be shoppers curious to try the taste, sure, but for us, this is a truly superb drink and the RRP reflects that."
The product has already been trialled with top independent retailers including Aman Uppal, Anand Cheema, Sunita Aggarwal, Abdul Majid MBE, Serge Notay and Amit Puntambekar.