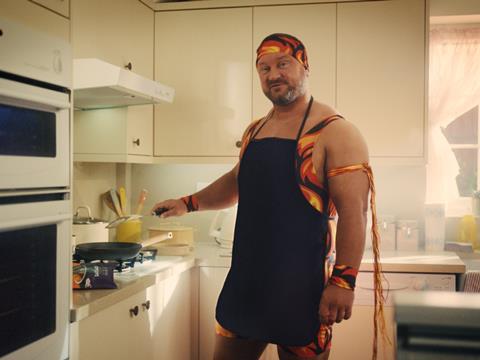 Quorn has launched a new TV campaign encouraging carnivores to swap out meat for Quorn this January.
The new Tasty Resolutions creative, part of the brand's Helping the Planet One Bite at a Time campaign runs until the end of February 2022 across TV, BVOD, online and social.
The new campaign will hit national TV screens, reaching millions of viewers, and will be shown during shows including Coronation Street, The Masked Singer, First Dates, Harry Potter 20th Anniversary: Return to Hogwarts, Googlebox and Friends.
"January is the biggest month for new consumers coming into the meat free category," said Gill Riley, marketing director at Quorn Foods UK. "Research in January 2021 highlighted that 90% of those that came into the meat free category during Veganuary, did so for health reasons. Add to that, the research showing 53% of New Year's resolutions are to live more healthily, but nearly a quarter of them are never fulfilled, and it highlights a big opportunity to show that Quorn can be the perfect way to kick start a healthier year both for ourselves and the planet."
Riley added that the category usually sees a boost at the start of a new year. "The meat free category sees its highest penetration throughout January. alongside Veganuary seeing its biggest ever pledge numbers year on year, it is a crucial opportunity to inspire new shoppers into buying meat free. We want to capture this moment."