Quintessential Brands has announced the launch of a new lower-calorie range of flavoured country cream.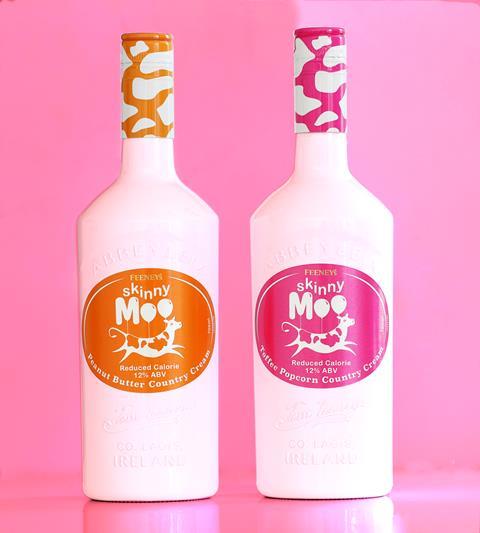 Skinny Moo (12% abv) which contains 55 calories and is gluten-free, is available in Peanut Butter and Toffee Popcorn flavours.
The launch of Skinny Moo will be accompanied by a consumer marketing campaign aimed at reaching the young adult target consumer through digital and social media, as well as a shopper sampling campaign during the summer.
Quintessential Brands international brand manager, Caroline Daly, said: "There's so much potential in the cream category for a brand to deliver what the consumer is looking for and to reflect changing needs.
"Research shows consumers are looking to enjoy themselves and whilst they don't want to overdo it on the calories front, they want great-tasting drinks made from the finest ingredients. Skinny Moo provides the best of both worlds – great taste without any more calories than a gin and tonic, and lower alcohol levels, so ultimately, consumers can have their cream and drink it. "
Skinny Moo Peanut Butter is available nationwide now, while Toffee Popcorn will be introduced later this summer, both with an rrp of £12.50 (70cl).