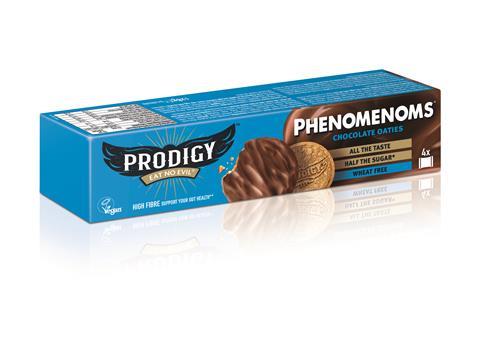 Prodigy Snacks has launched a new range of plant-based biscuits - Phenomenons.
Phenomenons come in a 'thins' format and available in two variants: Prodigy Phenomenoms Chocolate Digestives and Prodigy Phenomenoms Chocolate Oaties.
They are also high in prebiotic fibre to support gut health, contain zero palm oil and no refined sugars. Each variant is available in two pack formats; a take home retail box of 128g (rrp: £2.29), containing four portion packs.