Premier Foods has announced the return of its Bisto Community Table competition, which gives one retailer the chance to win a fully-funded catered meal for their community.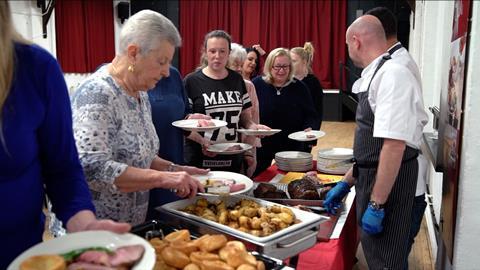 First launched last year, the competition is designed to bring c-store owners and their shoppers closer together and build community spirit. The Bisto brand will also be back on TV this winter, as demand for gravy peaks during the colder months.
The Bisto Community Table competition will see one retailer win a lunch or dinner at a local community venue in January 2020, a time when people are looking for a pick me up after the Christmas period.
In addition to the community event, Premier Foods will also be giving away five cases of Bisto gravy to the winning retailer.
To enter, c-store owners can send a postcard with their name, store name, store address, fascia (if applicable) and telephone number to: Bisto Community Table, c/o Cirkle, 27 London End, Beaconsfield, HP9 2HN.
Entries close at 11.59pm on 17 December 2019. Retailers can visit http://www.grocerypartners.co.uk/ for terms and conditions and more information.
Samir Patel of Malcolm News in south-east London won the inaugural Bisto Community Table competition last year (Check out the video below).
Commenting on success of the event, he said: "Almost all of my customers are the same, day in day out, and you realise that some people are lonely, particularly the older generation. It was great, with the support of Bisto, to see them chat and have fun with other people from the local community."