Petits Filous is teaming up with children's clothing brand Muddy Puddles for an on-pack promotion, designed to encourage families to learn new ways to play outdoors.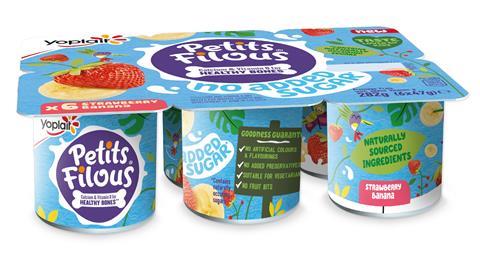 The promotion is being activated across the brand's core range (rrp £1.50 / 6 pack) and will run until 31 December. It follows on from a recent survey, created by Petits Filous, which investigates how often children have fun outside.
Every pack will give shoppers the chance to win a £50 Muddy Puddles voucher. Consumers are directed to the Petits Filous URL page to enter the promotion, where they will also have access to ideas to help parents to keep little ones busy.
Elisa Costa, senior brand manager for Petits Filous, said: "We're on a mission to champion the importance of outdoor play, as we know this boosts a child's development. Muddy Puddles is a brand that echoes our values and our partnership aims to highlight the importance of exercise alongside the benefits of kids' yogurt.
"Unlike adult yogurts and some other kids' yogurts available, Petits Filous fromage frais contains calcium and Vitamin D, in fact just one serving contains 50% of a child's daily Vitamin D intake. This paired with exercise helps build healthier bones."