St Pierre's Paul Hollywood rolls will soon be available for retailers to stock in four packs instead of six.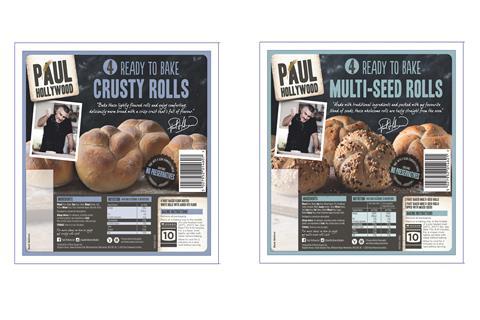 The brand's Ready to Bake crusty rolls and multi-seed rolls will carry a lower rrp of £1.40 vs. an rrp of £1.70 for the discontinued six packs.
The moves follows recent consumer research that shows Paul Hollywood rolls are popular among an affluent demographic of one or two person households that value taste and quality but are concerned about food waste. Insights showed this type of consumer would prefer a smaller pack size to better meet their needs.
St Pierre research among retailers also revealed that a smaller pack size would be beneficial to convenience stores, allowing the trade to fit more skus on shelf to avoid stock shortages at key sales periods such as Christmas and bank holidays.
The lower price and smaller pack size across the Ready to Bake rolls will come into force from early next year and is designed to encourage trial and increase purchase frequency among consumers.
In addition, the new price point is set to allow money off promotions to be run more frequently at peak sales times e.g. packs for £1 and end of aisle offers.