Otis, the American bakery brand, is quenching shoppers thirst for sweet treats this summer with its limited edition Pink Lemonade Muffin.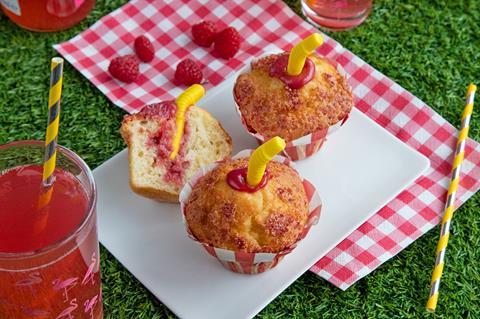 Available now, the lemon-based product features a raspberry & lemon curd filling, topped with a pink sugar topping and edible yellow straw, all wrapped in a pink and white gingham case.
The new muffin will be supplied to retailers in a thaw and serve format, sold in cases of 24 at an rrp of £1.49 per product.
"Demand for seasonal NPD is at an all-time high, and summer is a key period for retailers looking to drive sales from the bakery fixture," said Paul Maxwell, UK marketing manager at Aryzta Food Solutions.
"The Otis Pink Lemonade Muffin is the perfect indulgent treat for shoppers looking to reward themselves on the go while, with vibrant packaging and an edible straw offering a fun point of difference to attract shoppers.
Maxwell added: "Retailers will also be able to drive sales of the Muffin as part of an incremental deal; meaning there's plenty of opportunity to maximise sales from in-store bakery this holiday season."