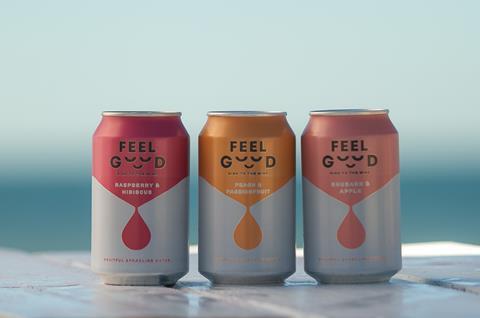 Nichols PLC has relaunched the Feel Good Drinks range.
Featuring a new formulation that comes in plastic-free packaging, the range of 100% natural fruitful canned sparkling waters have been created using no artificial flavours, added sugar or sweeteners and contain 15% real fruit juice. Available in three variants; Peach & Passionfruit, Rhubarb & Apple, Raspberry & Hibiscus, the range contains less than 27 calories per 330ml can.
As well as the new formulation the relaunch aims to hero a new brand concept committed to sustainability and boosting the wellbeing of the world which has been brought to life via the '3% for People and Planet Fund' - whereby Feel Good drinks will give 3% of sales to charities and non-profits that support personal and planetary wellbeing.