News UK has announced that The Sunday Times will cost 20p more from Sunday 7 July but margins for retailers will remain at 21%.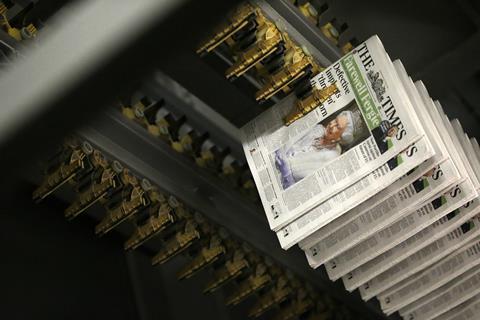 Increasing in price from £2.70 to £2.90, the change is forecast to deliver an extra £5.6m in cash per year for stores. Retailers selling the paper will now make 60.9p on every copy sold.
Store owners are being encouraged to update their till systems with the new selling price and the following barcode: 9770956138874.
All valid subscription vouchers dated from 7 July 2019 will be credited at the new cover price. Retailers who receive any customer or subscriber queries should tell them to contact News UK via their helpline on 0800 009 4703.
For more informationon on how convenience stores will be affected by The Sunday Times' higher selling price, email growsales@news.co.uk.