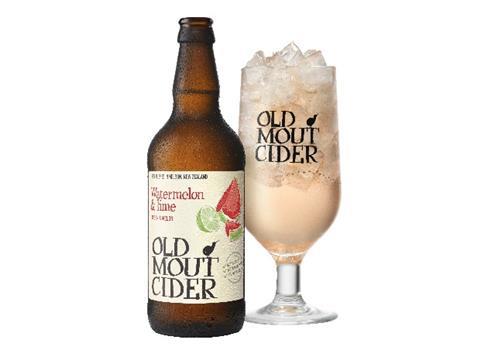 Heineken UK is expanding Old Mout's range of fruit flavours with a new Watermelon & Lime variant.
Old Mout Watermelon & Lime contains the same 4% ABV as the other Old Mout variants.
Supporting the launch will be an extensive digital media plan on Facebook, Instagram and YouTube throughout the Summer, as well as support for the trade with bespoke POS launch kits.
"In 2019 our Old Mout Pineapple & Raspberry launch was an outstanding success and we're ready to do it all over again with the arrival of our new Watermelon & Lime flavour" said Heineken UK cider marketing director Rachel Holms. "With strong consumer taste test results, as well as a dynamic flavour combination of watermelon and lime, we believe we have an exceptional, new flavour at our disposal. Watermelon & Lime has mass appeal, which will ensure that not only will our consumers get a refreshing taste, but our retailers can realise the full potential of their premium cider offering to boost their sales further."