Molson Coors has launched a new brand campaign for Rekorderlig which includes its first TV advertisement in four years.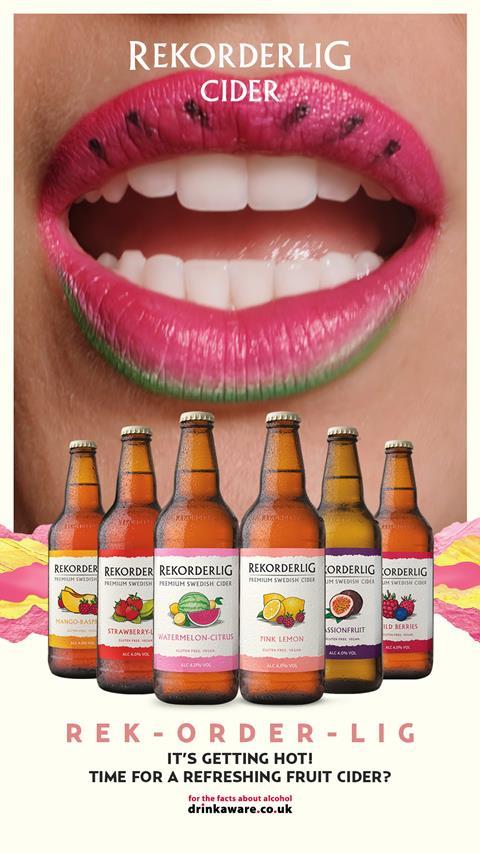 The campaign aims to drive awareness of Rekorderlig's core offering among 20–34-year-olds in city centres across the UK. The new TV ad celebrates the beautiful spirit of Sweden, where Rekorderlig is still made in its original home of Vimmerby using natural, local spring water.
The campaign will showcase Rekorderlig's core range which includes Strawberry-Lime cider, Wild Berries cider, Passionfruit cider, Mango-Raspberry cider and the latest additions, Pink Lemon cider and Watermelon-Citrus cider.
Rekorderlig brand manager Rebecca Mutty said: "Rekorderlig was born to embody the beautiful spirit of Sweden – a laid back yet positive, contemporary and stylish nation known for beautiful simplicity and making the most of the sun all year round.
"We're proud to say our ciders are still made in Sweden using the water from a nearby stream to bring that beautifully refreshing spirit to our drinkers in every bottle of Rekorderlig all over the world.
"This campaign is our first master brand campaign in over four years and aims to bring the fun, engaging and beautifully Swedish spirit of Rekorderlig to life and get the brand's name back on people's lips this summer."