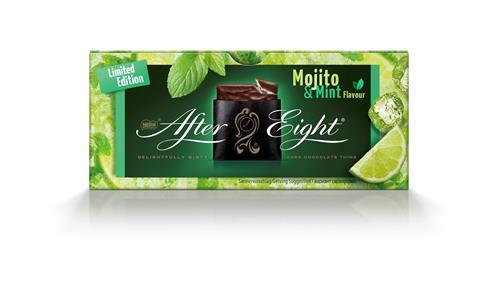 Nestlé has been inspired by the classic Cuban cocktail to create a limited edition Mojito & Mint After Eight. Available from September in a 200g carton (rrp £3), the dark chocolate treats will feature mojito and mint flavoured fondant.
Debbie Bowen, senior brand manager for After Eight said: "Last year's limited edition Gin & Tonic After Eight was a huge hit with consumers, and we think our newest invention will prove even more popular!
"After Eight Mojito & Mint is a grown-up and sophisticated take on our classic fondant, with a refreshing and zesty flavour that is sure to delight fans of the brand both old and new."
Established in 1962, After Eight is crafted with 100% natural peppermint oil and is free from artificial colours, flavours and preservatives.