Hungry for a bite of the self-eat market, the firm has revealed a stocking bulging with early season goodies.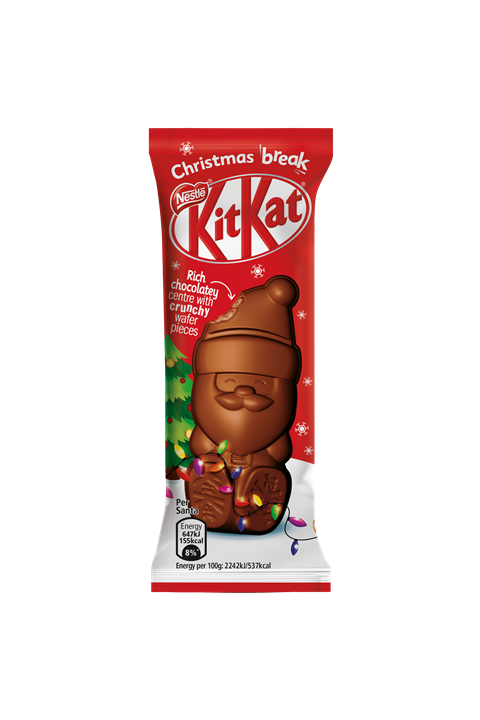 KitKat Santa is a novelty-shaped bar with a chocolate and wafer centre. It will be available in a 29g impulse format (rrp 65p), a five bar multipack (rrp £3) and a 66g bag of individually wrapped mini Santas (rrp £1). The new product will be brought to life with a £1m media campaign. The launch follows the successful introduction of Kitkat Bunny at Easter, which was the number two best-selling piece of innovation across the impulse category at Easter.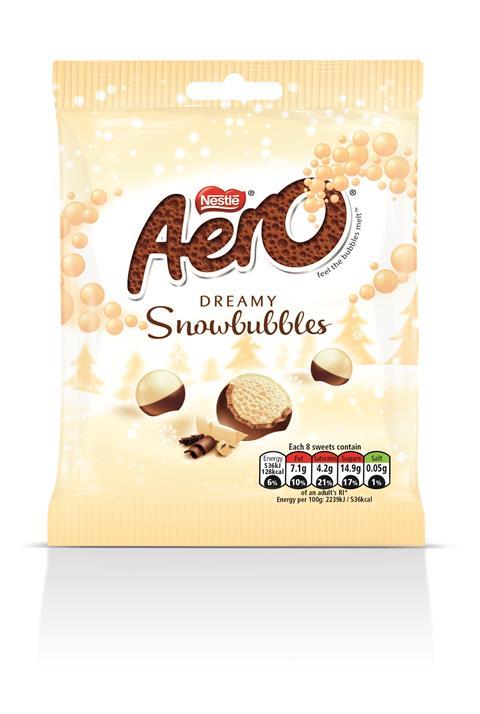 Aero Dreamy Snowbubbles are round balls comprising half milk and half white shells with bubbly vanilla centres (80g, rrp £1). Aero has grown +26% in the last 12 months and +33.6% so far in 2020, to become the fastest growing confectionery brand in the top 20 (IRI Data to 16.05.20). It has also attracted two million more new consumers year-on-year (IRI Kantar 52 w/e 17/05/20).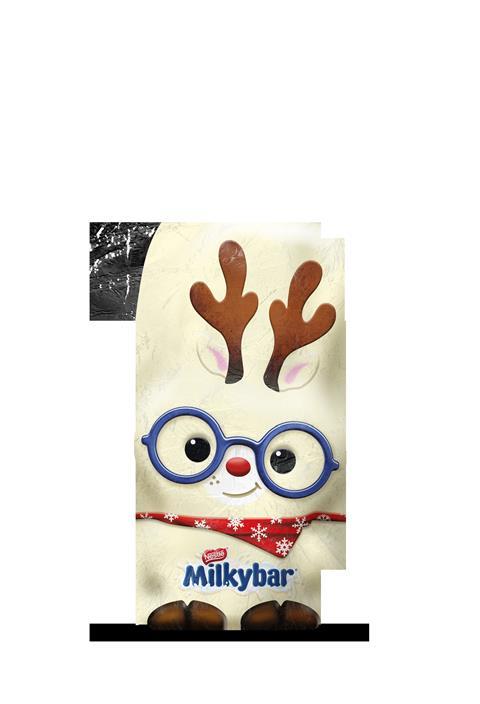 Milkybar is also getting in on the Christmas cheer with a hollow white chocolate reindeer available in a 16g self eat format (rrp 65p), a 44g small gift or stocking filler (rrp £1.49) and an 88g gesture gift (rrp £2.49).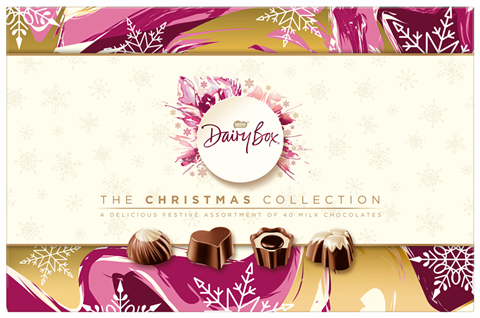 There is also a debut Christmas Collection from Dairy Box (388g, rrp £8), offering a range of seasonal flavours including gingerbread and Christmas pudding.
Nestle is adding a premium line to its Quality Street portfolio with Intrigue boxed chocolates available in two flavours: salted caramel Truffles and praline Truffles (rrp £5). A successful 2019 season saw Quality Street enjoy its third consecutive year of market share growth (IRI Kantar 52 w/e 29.12.2019), benefiting from a more chocolatey mix of sweets, a bright and colourful redesign and PR coverage which resulted in 243 million opportunities for consumers to see the brand. The firm is supporting the brand with a new ad campaign for 2020.
The After Eight Christmas tin (400g, rrp £6) will feature a new festive design.
Last year's Smarties Penguin is back for 2020 as are the ever popular Giant Tubes.
The Christmas line up also stars a range of advent calendars, including KitKat Santa (rrp £5) and Quality Street featuring a new festive street design (rrp £5).
The company claims that its 2019 seasonal range was responsible for delivering 45% of total category growth (IRI Grocery Outlets + Kantar Discounters, Xmas Confectionery, Value, Xmas 2019).