Coca-Cola European Partners (CCEP) is adding a salted caramel flavour to its Espresso Monster line-up.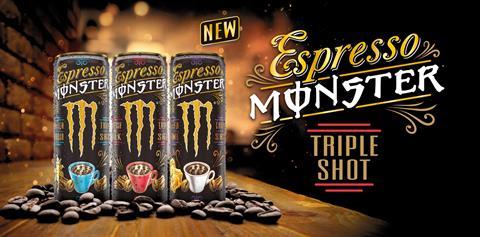 Designed to appeal to coffee drinkers and those who like energy drinks, Espresso Monster Salted Caramel is rolling out to convenience retailers nationwide now.
The variant features a blend of real brewed coffee and Monster Energy. Available in a premium black 250ml can, the new flavour follows on from the launch of two variants: Espresso & Milk and Vanilla Espresso, in March.
The flavoured cold coffee drink is designed to capitalise on increasing demand for ready-to-drink (RTD) coffee. The sector is currently worth £139m and growing by 32% [Nielsen Total Coverage MAT 02/11/2019].
The launch of Espresso Monster Salted Caramel will be supported by POS material and off-fixture displays for retailers. A £1.99 pricemarked version of each Espresso Monster variant will also launch across the independent channel from early 2020.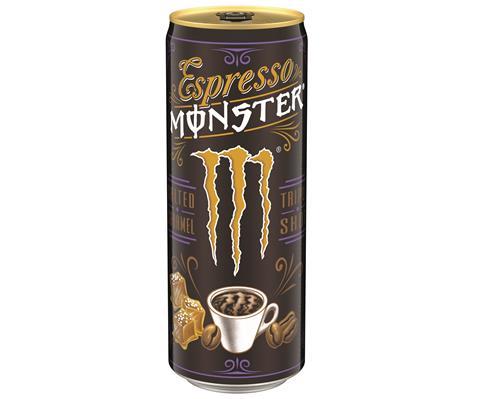 Simon Harrison, vice president for commercial development at Coca-Cola European Partners GB, said: "The Espresso Monster range has been well received by consumers over the last year and is now worth £5.5m [Nielsen Total Coverage MAT 02/11/2019]. The range delivers a real point of difference for retailers, combining the functionality of an energy drink with cold coffee, two soft drink segments that are delivering strong growth in GB.
"The salted carmel flavour profile is already popular with consumers in coffee shops and across other food and drink categories. We're therefore confident that the new great tasting variant will help to fuel further growth of the Espresso Monster range, delighting Monster's core fan base whilst also recruiting new drinkers."