Mentos has unveiled a brand-new gum format.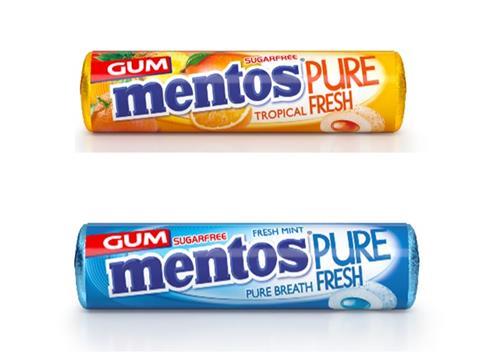 Mentos Pure Fresh Gum (rrp 55p) boasts a larger 2g sized chew, 30% bigger per piece than its competitors. The new gum rolls will be available in four flavours: Tropical, Bubble Fresh, Fresh Mint and Spearmint.
Mentos Gum product manager Kim McMahon said: "We're really excited to be extending our Pure Fresh Gum offering. We've ensured the product will have broad appeal by offering choice, with classic mint variants in addition to two fruity flavours to excite a younger audience.
"We know that the refreshment market is under pressure to match the success of traditional sugar confectionery and singles are particularly struggling. And we're looking to bring growth back to the category with new and exciting innovation."