Vaping brand Logic is giving retailers the chance to win lunch with former England cricket captain Nasser Hussain, as the company increases the distribution of Logic Compact across the independent and wholesale channels.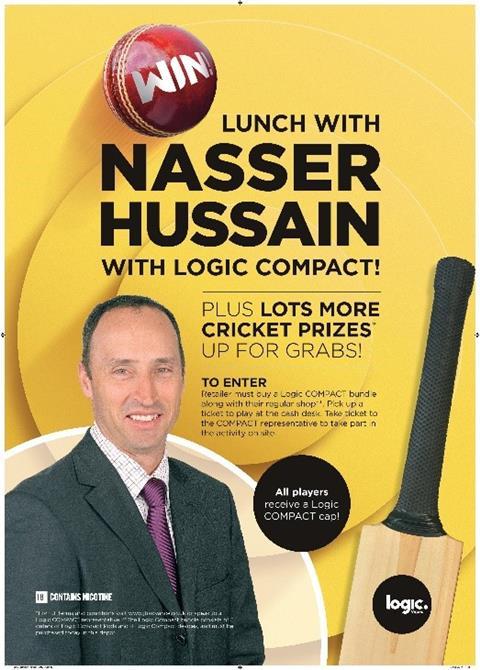 Retailers can enter the competition in two ways; either through in-depot activity at a number of nationwide sites, or online on JTI Advance
The competition will close on 7 July and the overall winner will enjoy a meal with Nasser Hussain for themselves and two guests, while runners-up will win either a signed cricket bat or shirt.
Logic announced that it would be "significantly expanding distribution of its Logic Compact range" earlier this month.
Logic Compact will be expanding across the independent and wholesale channels, and listings across convenience accounts will increase, JTI said.
The premium Pod device includes magnetic refill pods, which are available in five of the UK's most popular flavours: tobacco (18mg), menthol (18mg), berry mint (12mg), strawberry (12mg) and cherry (12mg).
The in-depot competition will be available at the following sites from 13 June:
· Parfetts, Sheffield – 13/06/2019
· Hyperama, Nottingham – 14/06/2019
· EEF, Smethwick – 17/06/2019
· Dhamecha, Wembley – 18/06/2019
· Dhamecha, Croydon – 19/06/2019
· Batley's, Gillingham – 20/06/2019
· Time, Rainham – 21/06/2019