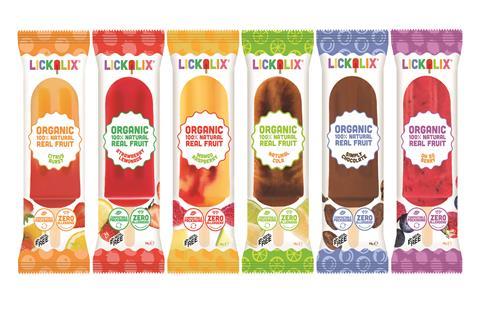 Lickalix, the organic lolly company, claims it is the first iced treat company in the world to introduce plastic free, compostable packaging for its products.
The 100% plastic-free lolly packs can be composted in a food waste bin and will decompose within 12 weeks. The Lickalix range also carries the plastic free trust mark, awarded by The Plastic Planet
Commenting on the launch of the new packaging, Lickalix co-founders Karis and Dominic Gesua said: "We are only a small family business but we want to lead the way for everyone to invest in sustainable packaging to reduce plastic use and to make the planet a happier place to live in.
"Retailers can benefit from our plastic free ice lolly packaging because it's compostable, the products are more profitable than other competitors, customers demand it which leads to increase in demand and footfall and it's what consumers want!"
The Lickalix range is sold in multi-packs with an rrp of £3.99. Stockists include Budgens and Spar retailers, as well as Eat 17.