Kopparberg has expanded its gin range with the launch of Kopparberg Passionfruit & Orange Gin, available to Booker-supplied retailers now.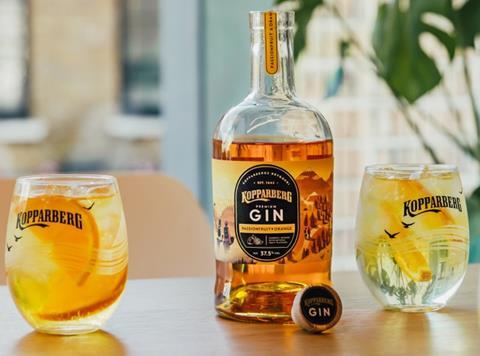 The new variant follows the successful launch of Kopparberg's two pink gins in summer 2019: Strawberry & Lime and Mixed Fruit.
The product is exclusive to Tesco, including retailers supplied by Booker, for six months before being rolled out across off trade.
Kopparberg said the new gin offered a bold and exotic taste and was infused with passionfruit and orange.
Kopparberg Passionfruit & Orange Gin is best served over ice with a tonic or lemonade mixer and a slice of orange, the brand said.
Kopparberg head of marketing Rob Salvesen said: "Listening to our consumers and spotting trends is key to Kopparberg's success, and the growing trend for citrus and orange flavoured drinks is what has inspired this launch.
"The gin market is continuing to grow and this new flavour delivers a bold and refreshing taste, offering gin-drinkers even more variety within the Kopparberg Gin portfolio."