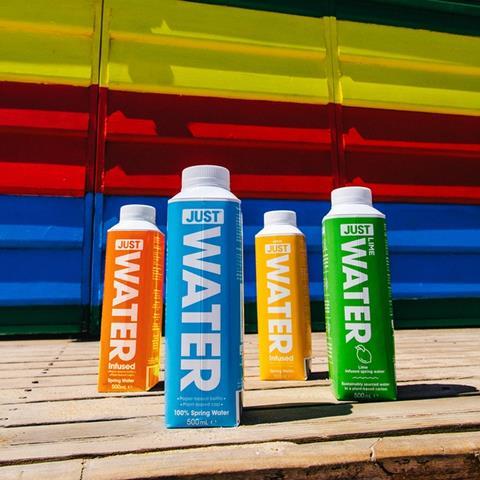 Soft drinks brand JUST has launched a range of infused waters into Spar stores and select wholesalers.
Available in three flavours —Lime, Lemon & Tangerine, JUST Infused contains zero sugar, zero calories, and zero artificial ingredients.
JUST launched its naturally alkaline spring water in the UK in 2018, with low carbon, plant-based, refillable and recyclable cartons, made from 82% renewable resources. The new JUST Infused range extends the brand's commitment to responsible and innovative business practices, intended to make positive environmental and community impact.
"We are really excited to be launching our Infused range in Europe" said Steve Gibbons, MD of JUST Europe.
"The product caters for consumers who want a subtle flavour without sugar, artificial flavours or calories. Our carton has performed the best in carbon footprint terms versus the main water category packages in Life Cycle analysis, whether it is aluminium cans, PET or glass bottles - healthy people with a healthier planet."
For more on soft drinks, check out our latest category insight report.