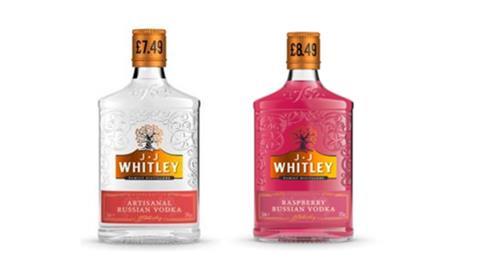 JJ Whitley Vodka has extended its range with the addition of new 35cl and 20cl formats across its JJ Artisanal Russian Vodka and Raspberry Vodka variants.
The addition of the new pack sizes is to allow retailers to tap into a wider range of shopper missions.
Halewood Artisanal Spirits trade marketing manager of impulse Graeme Sharp said: "We know that shoppers are keen to experiment with new flavours and drinks, particularly in the flavoured vodka category which is continuing to see good growth. Our new 35cl and 20cl bottles provide a perfect option for these shoppers, who may want to try the product before purchasing the larger format."
With the addition of the new sizes, the JJ Whitley range now includes 5cl, 20cl, 35cl, 70 cl, 1l and 1.75cl formats across its Artisanal Russian Vodka and Flavoured Vodka offerings.