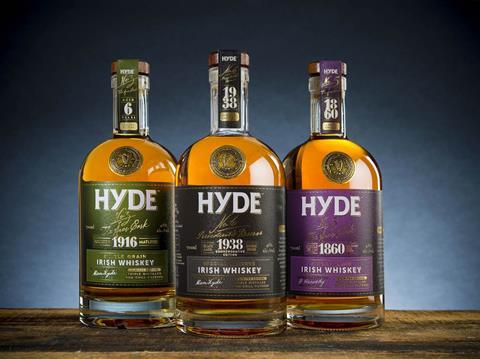 Irish Whiskey HYDE has launched in the UK and is being distributed by Boutique Brands.
The small-batch, family-owned Irish whiskey collection, HYDE is an independent 'bonder' of Irish whiskeys owned by brothers Conor and Alan Hyde.
HYDE Irish Whiskey (rrp £39.95) is already distributed in a large number of countries including the USA, France, Japan, Canada, the Netherlands, Germany, Ireland and Italy.
Co-founder Conor Hyde said: 'We are delighted to have secured new distribution in the UK, to expand our reach so even more people can enjoy our hand-crafted bonded Irish whiskey. We look forward to working closely with Boutique Brands on securing new listings in retail and the on trade.'