Hovis has announced the roll-out of a UK-wide bread bag recycling initiative, in partnership with TerraCycle.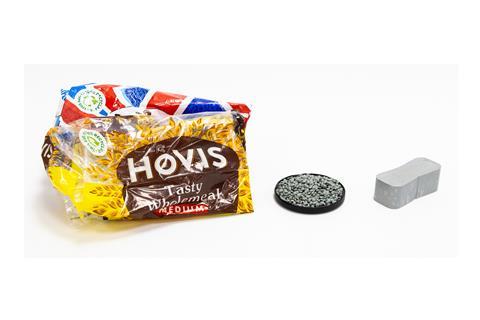 All Hovis bread bags are already 100% recyclable through the plastic bag collection points at most major retailers. However, research commissioned by the company suggests that a third (31%) of people find recycling a challenge as many are unsure of what they can recycle (Walnut Unlimited Market Research, March 2018).
Figures from Recoup also show that just one in 10 local authorities currently recycle bread bags (Recoup, UK Household Plastic Collection Survey 2018). The Hovis and TerraCycle partnership aims to address this problem and make it easier for people to recycle used bread bags
The scheme, known as the Bread Bag Recycling Programme, gives consumers the following two options for recycling:
1. Shoppers can register as a private collector, enabling them to collect used bread bags at home and then use free postage labels to post them to TerraCycle for recycling.
2. Consumers can find their nearest community collection points using a map on the TerraCycle website and take their used bread bags to the dedicated point for collection and recycling.
Community collection points can also be set up by schools, charities and community groups. Furthermore, any low-density polyethylene plastic bread bag, from Hovis or another bread brand, can be recycled through the scheme.
The waste products are then converted into plastic pellets or flakes before being turned into new items, such as public benches and outdoor furniture.
Nish Kankiwala, ceo of Hovis, said: "We're delighted to launch this initiative with TerraCycle to improve the ease of recycling used bread bags and, as a result, cut the amount of plastic entering the waste stream.
"Whilst all Hovis bread bags are 100% recyclable, the new Bread Bag Recycling Programme will make it much easier for consumers to recycle their used bread bags by dropping them off to easily accessible public access recycling points or sending them in for free from home. Given the increasing public concern and debate about the level of un-processed plastic waste, we hope this will help as part of the wider efforts to boost recycling of plastics."
Laure Cucuron, general manager for TerraCycle Europe, added: "It is great to partner with Hovis® and to work with this well-loved British brand to drive greater plastic recycling. Bread is a product that is consumed by many families on a daily basis so there is significant scope to alter consumer behaviour and to encourage people to recycle used bread bags. Hovis® is helping to lead the agenda for the bread industry and we hope to see more brands and industries making moves in the same direction."