Kraft Heinz is mixing its well-known ketchup with a selection of on-trend flavours to create a new range of gourmet sauces.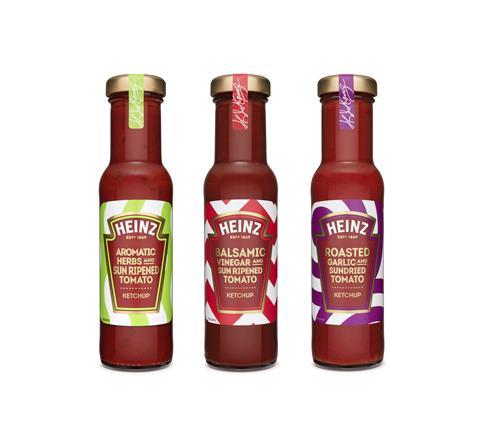 Available in three flavours: roasted garlic & sundried tomato; balsamic vinegar & sun ripened tomato; and aromatic herbs & sun ripened tomato, the range comes in 270g glass bottles (rrp £2.19 / £1.50 on promotion) and is available now in cases of six.
Suitable for vegans and vegetarians, the gourmet sauces are made in the same way as the rest of the Heinz ketchup range, with no artificial colours, flavours, preservatives or thickeners.
The launch of the sauces will be supported with a range of in-store materials as well as a package of targeted digital multimedia and social media activity.
Joel Hughes, UK marketing manager for Heinz Tomato Ketchup, commented: "We are thrilled to bring such exciting new flavours to the Heinz Tomato Ketchup portfolio.
"At Heinz we are dedicated to creating the delicious taste of Heinz Tomato Ketchup with the highest quality ingredients that are perfectly balanced to deliver the familiar taste consumers know and love but now with a unique twist."