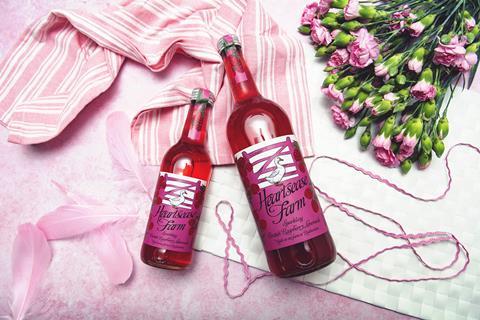 Heartsease Farm has partnered with The Pink Ribbon Foundation to support breast cancer charities and families battling cancer around the UK.
A portion of every bottle sold of Heartsease Farm's Raspberry Lemonade will be donated to the Foundation.
The Pink Ribbon Foundation (Reg. Charity No. 1080839) is a grant making trust with a mission to fund projects and provide financial support to UK charities which relieve the needs of people who are suffering from, or who have been affected by breast cancer or who work to advance the understanding of breast cancer, its early detection and treatment.
Founder and managing director of Radnor Hills William Watkins said: "We are incredibly proud to be supporting the brilliant work that The Pink Ribbon Foundation carries out to support breast cancer charities and families going through breast cancer.
"We will be donating a portion of the profits from Heartsease Farm Raspberry Lemonade to the Foundation.
"One in eight women get breast cancer – within our family we've got a history of it as well and sadly that's far from unique."