Diageo Reserve is removing plastic ring carriers and shrink wrap from its Guinness beer multi-packs.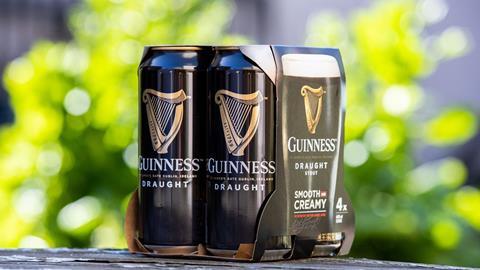 An investment of £16m will see the introduction of 100% recyclable and biodegradable cardboard packaging across the range, which is equivalent to 40 million 50cl plastic bottles being saved from landfill.
Diageo's global head of beer, Mark Sandys, said: "For 260 years Guinness has played a vital role in the communities around us. We already have one of the most sustainable breweries in the world at St. James's Gate and we are now leading the way in sustainable packaging. This is good news for the brand, for our wider beer portfolio and for the environment."
The new sustainable beer packs will be introduced to stores in Ireland from August this year, rolling out to retailers in Great Britain from summer 2020.