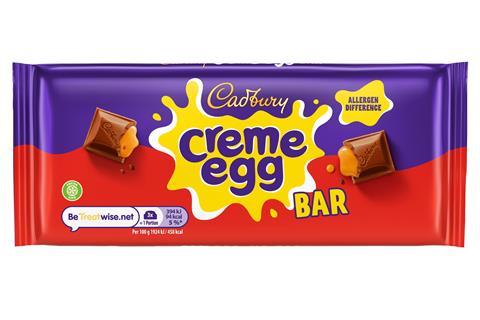 Mondelēz International's Find the Winning Egg campaign and retailer competition is returning for a third year.
Shoppers will need to keep an eye out for an extra special half-milk chocolate, half-white chocolate Cadbury Creme Egg. If a lucky shopper unwraps a winning egg, they will be rewarded with one of the hundreds of cash prizes on offer, including the chance to nab the top prize of £10,000.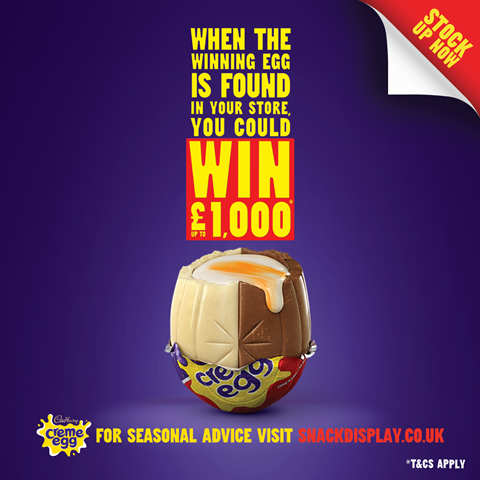 Retailers that sell a winning egg could win the top-prize of £1,000 for themselves and their store. In addition to this, there are also a number of other cash prizes up for grabs, ranging from £25 - £500, as well as Amazon vouchers.
Find the Winning Egg will be supported with social, digital, and outdoor activations and there will also be a suite of POS materials to be used in-store, driving greater public awareness of the campaign.
Senior brand manager for Cadbury Easter Charlotte Parkes said: "We loved seeing shoppers rise to the challenge of finding the delicious half-milk chocolate half-white chocolate Cadbury Creme Eggs to win their prizes. To those who weren't so lucky – don't worry! We're giving you the chance again this coming Easter, with a prize for retailers too."
As well as the Find the Winning Egg promotion, Cadbury Creme Egg will be available in a tablet format for the first time. The 123g tablet has an rrp of £1.80 and will be available from December.
Parkes added: "Easter is a season that is continuing to grow in importance for retailers and shoppers alike, as they look to gather with family and lean into seasonal rituals. In 2023, 84% people said they celebrated Easter in some way – which is higher than in previous years. Key to these celebrations were branded confectionery products like Cadbury Creme Egg and Cadbury Mini Eggs, so ensuring that you stock these from January for the traditional fast start to the season is absolutely key to getting early buy-in from shoppers."