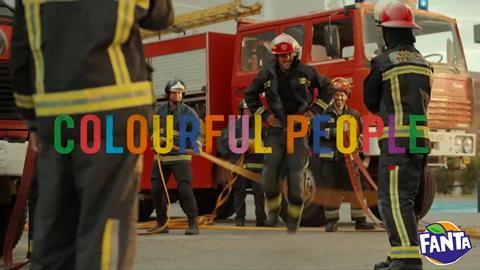 Fanta has launched its first-ever global marketing campaign.
The campaign, Colourful People, encourages fans to twist off the lid on a bottle of Fanta and indulge in a world of colour with a fresh outlook.
The campaign will launch in Great Britain with a 30-second TV advert, digital and social media content featuring a group of people that are at work, at home or socialising, but with a twist that only Fanta can bring.
Martin Attock, vice president of commercial development at Coca-Cola Europacific Partners GB, said: "Fanta has been enjoyed for over 80 years - growing to become the number one flavoured carbonates brand in GB, four and a half times bigger than its nearest competitor.
"The ongoing popularity of the brand has seen it grow by 7% over the last year, and we continue to keep Fanta's young adult audience engaged through innovation and campaigns, which also includes Fanta's annual, much-anticipated, Halloween activity."