Del Monte is partnering with the Lawn Tennis Association (LTA) for the second year in a row to help promote healthy lifestyles.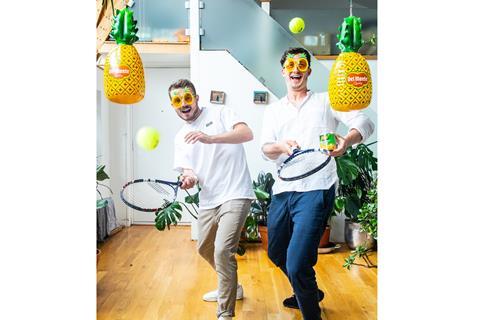 The collaboration will see the global producer and distributor of fruit and veg have significant exposure at the series of pre-Wimbledon grass court tournaments, including The Fever Tree Championships at Queen's Club, London.
Expanding on last year's summer campaign, Del Monte's partnership will deliver on-site activations through product sampling, on court branding and event advertising at the major British Tennis tournaments.
From now until 27 October, Del Monte will also run an on-pack promotion across three million cartons of Del Monte fruit juice and prepared fruit pots. With a guaranteed 15 prizes to be won each week, those who enter could win 275 Babolat racket & ball sets, 55 Adidas court-side kits, and a top prize offering one winner a four-night family break to the La Manga resort, Portugal.
Del Monte has also collaborated with top lifestyle, food and parenting influencers to help inspire healthy lifestyles through tennis amongst their growing millennial market.
The three-month influencer campaign will reach an estimated 1.5 million consumers and consist of product reviews, competitions, branded social media activity as well as recipes using Del Monte's canned fruit range hosted on student recipe hub, MOB Kitchen.
Commenting on this year's partnership, Martin Selley, managing director at Del MonteUK, said: "Working with the LTA last year was a delight and we are looking forward to fuelling a second summer of tennis with our range of fruit based products. This year we also wanted to expand our reach beyond the courts to communicate both health and convenience messages to our growing millennial customer base. We know this age group over-indexes on using social media as a source of inspiration, as well as for purchase recommendations and product guidance, so working with influencers is the most natural move for us to engage with a younger audience."
Rob Smyth, head of commercial partnerships at the LTA, said: "We are delighted to be continuing our partnership with Del Monte this year. Their ethos surrounding the promotion of healthy lifestyles, especially amongst a millennial audience, both on and off the court, perfectly aligns with the values of the LTA and marries with our own ambition to encourage a younger audience to engage with Tennis in Britain."