Samworth Brothers is launching a new food-to-go business and van sales service, as it seeks to grab a bigger slice of the UK's evolving food-to-go sector, which is set to hit £22.8bn by 2023, according to HIM.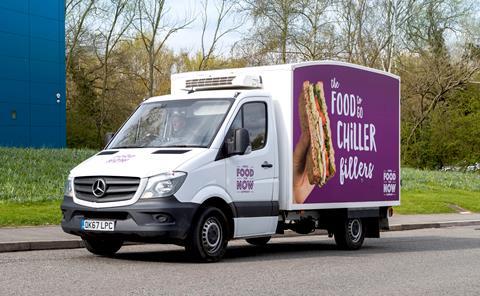 Rolling out on 6 May, the so-called Fresh Food For Now Company marks the evolution of the existing Ginsters van operation, and offers retailers a much broader range of products including key Samworth Brothers brands such as Honest Crust, Ginsters, Soreen and West Cornwall Pasty Co, along with partner brands such as Dairylea, Fridge Raiders, Cheese Strings and Del Monte.
The service, which will operate from 16 nationwide sales offices, will also provide retailers with extensive category management expertise and flexible ordering systems.
Retailers will also be able to submit orders via a new website, which will also offer market and customer insight.
Fresh Food For Now Company managing director Anthony Johnson said: "Our new offering is designed to make a difference at the fixture every day.
"We pay special attention to evolving trends, ensuring we are able to supply a range of products that our retailers can sell and that consumers will love. We're looking forward to providing personal and expert help for every customer - large or small.
"Our new flexible ordering system and in-store merchandising service will cater to the needs of all retailers, and ensure we are getting the right products in the right stores."