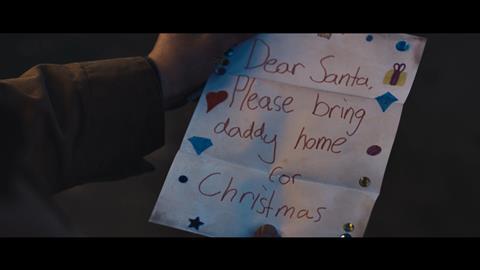 Coca-Cola is launching new global advertising campaign, The Letter, alongside the popular Holidays Are Coming advert in Great Britain.
On TV next month, the new ad encourages consumers to 'give something only you can give', encouraging people to be truly present with one another this Christmas. Directed by Oscar-winning filmmaker, Taika Waititi, and created by Wieden+Kennedy London, depicts a hope-filled tale about a father's unremitting love for his daughter and his journey to make her Christmas wish come true.
Kris Robbens, marketing director, Coca-Cola Great Britain, said: "This year, the Christmas season is set to be more meaningful than ever before. As a company, Coca-Cola has been celebrating the festive season through our advertising since the 1920s, featuring uplifting messages of unity and joy. Our new advert reflects the real magic of Christmas - our greater appreciation for loved ones, a sense of community and our need to be present with each other this Christmas, above all else."
Running alongside Coca-Cola's Holidays Are Coming advert, the new campaign and TVC marks 100 years since Coca-Cola created its first festive association and builds on the brand's heritage of iconic Christmas campaigns, that will once again see Santa play a crucial role in the festivity.