British brand Yaar is making its move into the dairy and snack market with the launch of the UK's first range of chilled quark bars.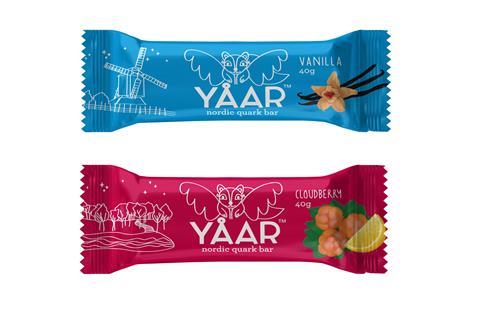 Available in Vanilla, Cloudberry and Toffee flavours, the 40g bars will roll out across the convenience channel over the coming months with an rrp of 99p.
Each one is made using quark - a thick and creamy dairy product that tastes like yoghurt and the texture of a cheesecake - and contains fewer than 140 calories. The range is also gluten free, suitable for vegetarians and is made using no artificial colours, additives or preservatives.
Andrei Garbuz, founder of Yaar, said: "Yaar was launched to disrupt the dairy category by bringing a brand new hand-held dairy snack bar to UK consumers.
"With the introduction of the UK's first quark bars, we are creating a new category and offering spoon-free dairy snacking on-the-go in an accessible, convenient and tasty format."