Following the response to last year's campaign, Cadbury's Secret Santa initiative is returning this month to celebrate the ritual of secret gifting to a loved one.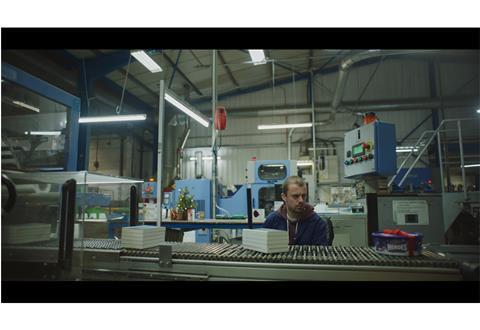 The campaign, which will be upscaled this Christmas, encourages people across the UK to follow their generous instinct and become a Secret Santa by giving Cadbury chocolate to someone this festive season.
A series of 20 second TV creatives will be on air throughout the Christmas period, supported by followed by digital, experiential and PR activations, including an online-only advert (live from 2 December).
Cadbury is also touring the UK with its Secret Santa Postal Service, back this Christmas at 10 locations across the country.
Giving visitors the chance to become a Secret Santa and send a Cadbury chocolate gift secretly to a loved one, the brand will also be encouraging consumers to vote for the final location of the Secret Santa tour via Cadbury's Instagram page.
Social media users on Twitter and Instagram also have the chance to win a Cadbury Dairy Milk to send secretly to someone they love this December.
Those who respond to the ad on socila media as directed will be sent a code to see if they have instantly won a bar. All they need to do is follow the link sent to them and enter the unique code online.
Alistair Scrimgeour, junior brand manager for Cadbury Christmas, said: "We saw from last year's hugely successful launch, that the Secret Santa campaign captured people's imagination so this year we wanted to make it even bigger this year and allow everyone across the country to follow their generous instinct and become a Secret Santa this Christmas."