One Stop retailer Aman Uppal, owner of Mount Nod convenience store, near Coventry, says the buzz around Christmas is helping sales of multi-buy promotions on chocolate boxes.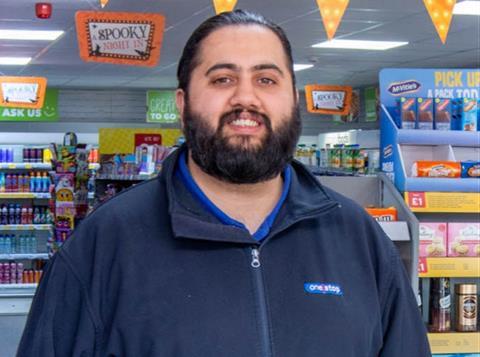 He says: "Generally, there is a lot of sales momentum behind seasonal confectionery at the moment. The Heroes and Roses pouches are doing well and the Quality Street and Celebration tubs are selling too.
"A real standout has been the chocolate boxes of Nestle Dairy Box and Black Magic. Sales have been helped by a market-leading promotion that One Stop is running right up until Christmas.
"It means people can buy three Dairy Box or three Black Magic boxes for £5. The offer has been all over the media and was even covered on TV programmes like The Martin Lewis Money Show.
"The coverage has really helped get the message out to people that are looking for a festive bargain. It is also nice that One Stop are backing their Christmas promotions with plenty of adverts and marketing material this year.
"It is good for retailers like me to have this kind of support to push seasonal products and also helps get customers excited about the festive period."
Star performers: "At this time of year, confectionery is a big winner for us but, because we are a residential store, tobacco is our biggest category in terms of volume."
Successful NPD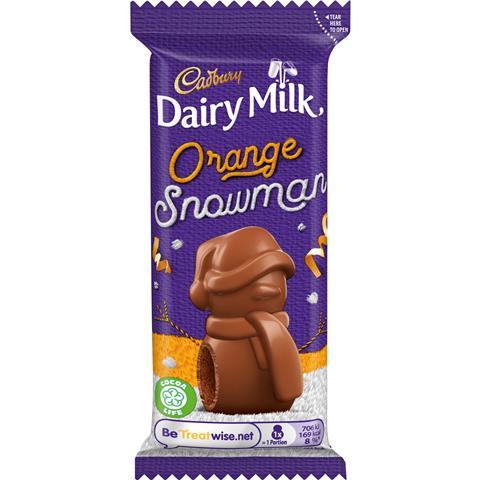 "Following the success of the Twirl Orange bar, Cadbury's Orange Snowman has sold very well for us in the run-up to Christmas.
"People seem to like the flavour and it is a good impulse buy to have at the till. The launch must be selling out for most retailers because it has been hard to get hold of more stock."
In July, chocolate giant Mondelēz revealed a range of new treat, sharing and gifting lines for this year's festive season.
The company announced the return of its Cadbury Dairy Milk (CDM) Snowman with a new orange flavoured twin (rrp 65p). It also launched CDM Little Robins: foil-wrapped chocolate hanging bags available in original and Daim variants (rrp £1.49).
Mondelēz boosted its range of festive kids chocolates with the introduction of novelty Angry Birds and 3D advent calendars (rrp £9.99 and £10 respectively, while a Green & Black's Organic Advent Calendar (rrp £12.99), plus Darkmilk and Bournville Retro Selection Boxes (both rrp £5.95) launched to target an adult audience.
Another gifting option is the CDM Money Box (rrp £4). Available in Freddo Faces or Buttons variants, the tins double up as money boxes, offering a trade-up from traditional cardboard tubes.
In addition, this year's Roses tins (rrp £9.99) boast a bespoke design from London-based British accessories brand Olivia Burton, and contain a discount for a special rose gold watch.