Buxton is undergoing a brand refresh that will hit shelves this spring, and includes new branding and product packaging.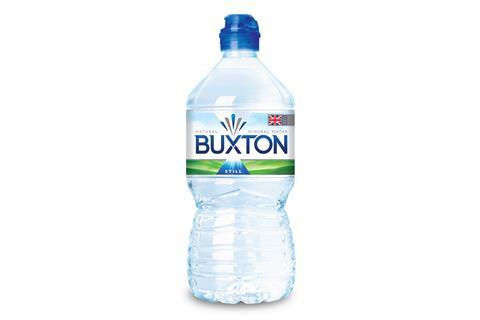 Sourced in the UK from the Peak District, the new look product is designed to reflect Buxton's heritage and origins. The brand's water bottles are also 100% recyclable and contain 20% recycled plastic.
The updated branding will be leveraged through the launch of The Buxton Box - a collection of products for retailers who want to merchandise secondary displays that are stackable. The Buxton Box contains 15 x Buxton Still 75cl bottles and is designed to complement the brand's on-the-go range.
Severine Hemms, shopper marketing manager at Nestlé Waters UK, said: "The bottled water category was valued at £367m last year with a staggering 306 million litres sold within the convenience channel alone [Litmus Convenience 52 wks to 30/12/2018]].
"We are confident that the Buxton brand refresh, together with the launch of the new 'Buxton Box', will help retailers to put water front of mind for shoppers so that they never miss a sale".