Swedish brewers Brutal Brewing is set to roll-out its six-strong beer range into the UK market.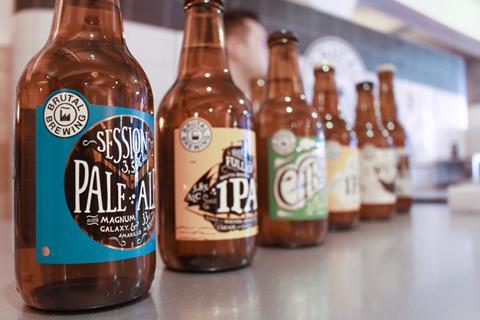 The beers, which will be distributed by Proof Drinks, consists of six variants: A Ship Full of IPA (5.8% abv); A Ship Full of IPA Non-Alcoholic (0.0% abv); Tail of the Whale (4.8% abv); Cirrus Cloudy Lager (5.1% abv); Hale to Nothing (4.5% abv); and Session Pale Ale (3.5% abv).
A spokesperson for Brutal Brewing said: "Brutal Brewing is still simply a brewery workshop run by beer enthusiasts. They have two goals: to brew really good beer and have fun whilst doing it. Their innovation and passion have delivered some of the most popular craft beers in Sweden."
The newly introduced range has a rrp of £2 - £2.40.