Carlsberg Marston's Brewing Company (CMBC) is to launch its Brooklyn Pilsner into the off-trade.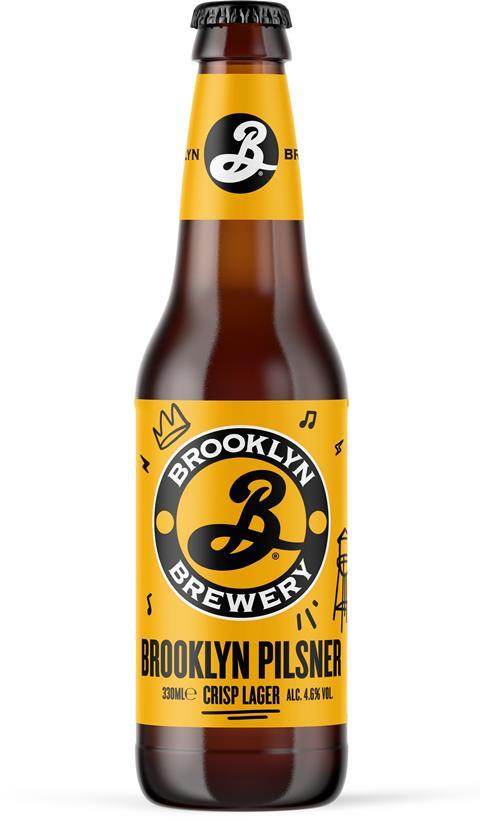 Following an on-trade launch in March, Brooklyn Pilsner will be on shelf from September, in single 660ml bottles (RRP: £1.90), as well as 12 x 330ml bottles (RRP: £14.00).
The launch is supported with a multi-million-pound national marketing campaign, including OOH, VOD and digital advertising as well as experiential, PR, social media and shopper marketing.
"Brooklyn Brewery is extending into the bigger premium space because there's a thirst for something new amongst world lager drinkers," said John Clements, VP of marketing at CMBC. "Within the premium world category, only 32% of UK consumers are happy with the selection on offer and 76% would consider a new beer brand. We know they're looking for something flavourful, but also accessible with 55% most likely to try a pilsner. There's a clear opportunity here to reinvigorate the category with a new great-tasting premium option."