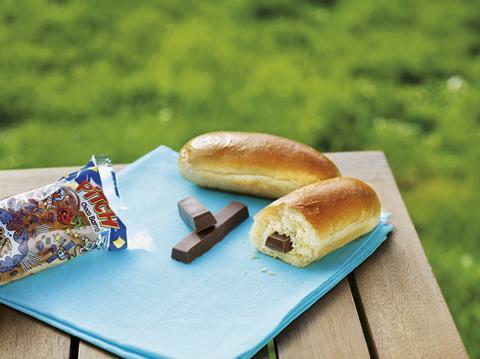 Bakery supplier Brioche Pasquier has achieved its first listing for Pitch Bloc 'o' Choc with the Co-op, which will also begin supplying the firm's Croissants and Pancakes lines.
Bloc 'o' Choc (rrp £1.40) is a version of the extremely popular Pitch brioche snacks, which grew sales by 20% during the pandemic. The recently re-introduced variety has a solid core of chocolate running all the way through the buttery brioche roll and comes in packs of four individually wrapped items.
The pancakes (rrp £1.65) come conveniently wrapped in twin packs of eight, while the Croissants (rrp £1.85) come in packs of six, wrapped in pairs.
All Brioche Pasquier products are baked using fresh eggs from uncaged hens, fresh butter and milk, and are suitable for vegetarians. They have Brioche Pasquier's usual long shelf life of up to 21 days and yet are free of preservatives, hydrogenated fats and artificial colours.