Brew City has launched its first ever TV campaign for its new frozen snacks range, with a new advert entitled: 'It's Beermunch'.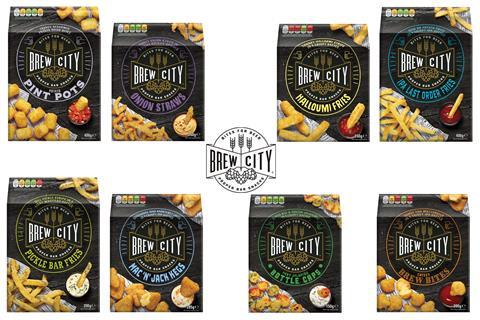 The campaign is designed to celebrate the launch of the brand's nine-strong product line-up - all of which are marketed as an accompaniment for craft beers.
The £2.29m activity includes an out-of-home advert as well as advertising across TV, radio and digital and at the 2019 Rugby World Cup and other big sporting events this year.
The media campaign will be complemented by wider activity across PR and social channels, including talent partnerships with the likes of Chris Hughes and Keith Lemon.
Commenting on the advertising, Mark Hodge, marketing director at brand owner McCain, said: "The craft beer trend has really exploded in recent years, so now is the ideal time to launch Brew City, a completely new brand offering satisfying frozen food snacks, perfectly paired to craft beers.
"Launching the advert has been a great way for us to launch with a bang, and we can't wait for customers to get involved and try the new range - whether it's with friends at home or in the pub over a nice cold, craft beer."