Pernod Ricard UK is launching a new limited edition label: Brancott Estate Marlborough Sauvignon Blanc 2018.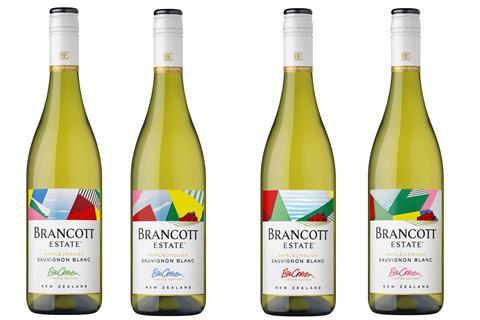 Created in partnership with designer Benjamin Craven, the new on-bottle design features abstract landscape images of the Marlborough wine region.
Pernod Ricard UK head of marketing, Toni Ingra, said: "Brancott Estate is currently the number two New Zealand Wine brand in the UK and accounts for 12.8% of New Zealand's wine sales. In particular, the Brancott Estate Sauvignon Blanc is immensely popular with UK households as it is currently the number two white wine sku in the market (Nielsen MAT 05.01.19).
"These new designs will increase desirability of an already popular wine, whilst continuing to drive growth into the New Zealand Wine category. We are confident these limited edition bottles will capture the imagination of shoppers and create great standout on shelf. Retailers should take advantage of these bottles as we approach Easter, a key period for driving sales in the wine category."