British American Tobacco (BAT) is preparing to launch the latest incarnation of its Vype electronic cigarette (e-cig) brand the ePod.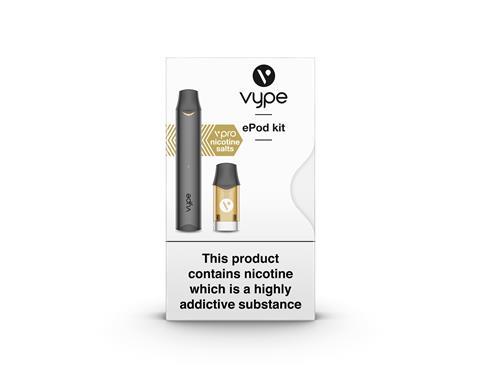 The compact-sized pod product will feature magnetic cartridges for simple switching between its range of five flavours which will include nicotine salts to deliver a more "intense vaping experience."
The "performance-driven" device has been designed to deliver around 275 puffs per cartridge and will boast an all-day battery, with a magnetic connector for convenient USB port charging.
Quiet puff-activated technology and a discreet draw will also make the Vype ePod a "quiet yet satisfying vaping experience" - perfect for on-the-go vaping, BAT said.
Flavours will include: tropical mango; very berry; chilled mint; vanilla medley and golden tobacco.
BAT UK general manager Gemma Webb said: "We're really excited about the launch of the ePod, which represents further innovation for Vype as a brand.
"In contrast to our previous device - the ePen 3 – which is activated by a button, this device is puff-activated and provides a quiet vaping experience.
"Furthermore, the new magnetic pod replacement mechanism also allows consumers to achieve maximum pleasure and satisfaction with minimum hassle," Webb added:
"With its progressive features and design, we expect the new ePod to make a difference in the UK vaping market."
BAT said it would be building distribution across all channels, including the convenience sector, from September this year.
The Vype ePod device and flavours will have an rrp of £19.99 for a starter kit and £6.99 for a pack of two cartridges.