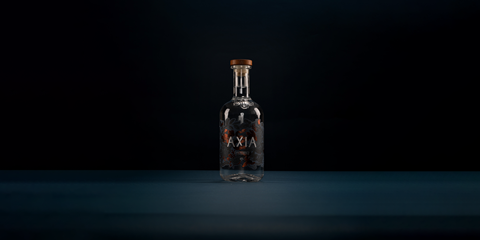 Axia has launched the world's first extra-dry Mastiha spirit.
It is made by distilling the natural resin of the Mastiha tree which is found in Chios, Greece. It is twice distilled in Lesvos, Greece, and bottled at 40% ABV with 0.5% sugar and no additives or sweeteners (rrp: £32).
Each tree produces resin for over 70 years and requires no industrial farming interventions, making Mastiha one of the world's most sustainable botanicals.
Founders Adrian Clarke and Nikos Kalogiannis said: "Axia celebrates bartenders as innovators who approach every challenge with creativity, daring, and expertise, tying it all together with a passion for breaking boundaries and pushing limits. We are proudly mixing ancient traditions with new ideas and processes and introducing the incomparable tase of Mastiha to a new generation of flavour chasers and spirit enthusiasts."
Axia Spirit CEO, Tony Chvala, added: "We are excited to introduce Axia to the UK market. Innovation has changed every aspect of our lives, and for a long time we were stuck with the same spirit categories, it was too risky, too time consuming, too difficult to break free of the existing boundaries. Axia offers a novel experience, a new spirit category and invites bartenders to taste, experiment and explore this extraordinary liquid."