Japanese beer brand Asahi Super Dry has launched its first fully-integrated marketing campaign, called Karakuchi Nights.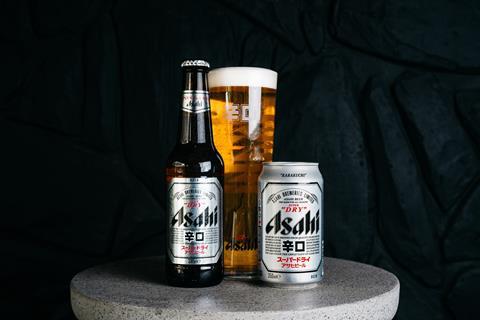 The campaign was unveiled in Manchester on Tuesday (10 March) and will roll out across participating cities and outlets until October.
Reaching an estimated 3.4 million target consumers, the campaign will deliver an in-venue pop-up experience, driving trial in 50 outlets as well as 120 nationwide sampling opportunities.
From May a broadcast digital campaign - based around the concept of 'Discovery is Calling' - will showcase Asahi Super Dry as a beer "brewed out of curiosity, for the curious, from a place that peaks audience curiosity". Targeting London and other major UK cities, the video will appear across a mixture of Video on Demand, OOH, digital and social platforms.
Asahi UK managing director Tim Clay said: "Both Premium and World Beer categories continue to go from strength-to-strength and Asahi Super Dry is perfectly positioned to capitalise on these ongoing trends.
"The brand is growing at a phenomenal rate so it's exciting to explore even more ways to drive home the Super Premium credentials of the beer and we're really looking forward to seeing the response to the various activations."